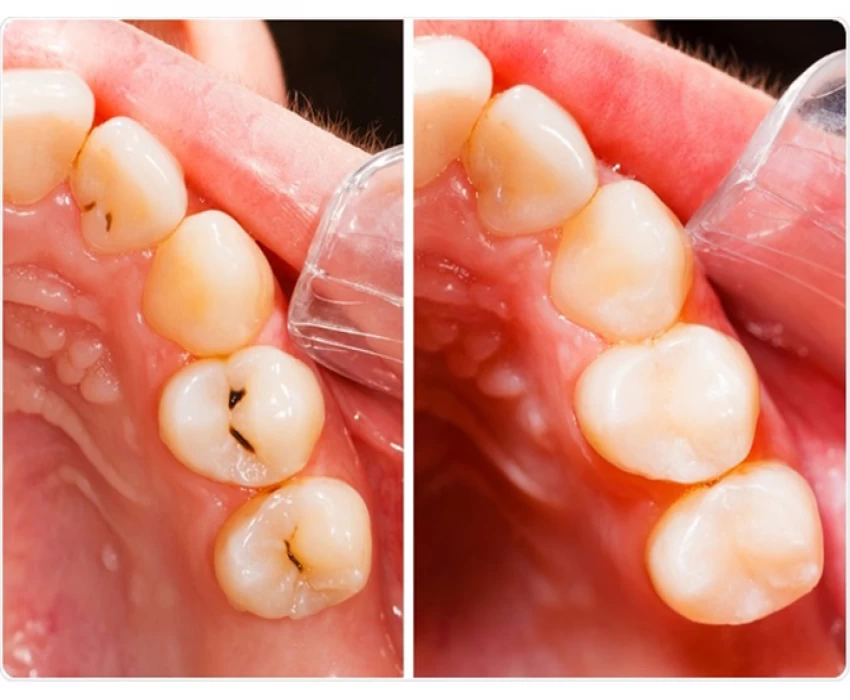 No more drills? While Silver Amalgam filling has had its share of controversies and sees passionate theorists on either side of the debate, the recent news about the whole treatment option of restoration becoming obsolete has us in shock.
In a publication in Scientific Reports, a team of scientists from the Dental Institute at King's College London proved a way to form new dentin, the mineralised tisuue that protects the tooth, thereby leading us to a future where dental fillings are rendered obsolete.
Biodegradable collagen sponges soaked in Tideglusib, a drug which has previously been used in clinical trials to treat neurological disorders including Alzheimer's disease, were placed in cavities and it stimulated dentin deposition and "healed" the lesion within 6-weeks. The sponge degraded with time. The availability and applicability of using sponge, makes the procedure simple and easy to adopt.
Author of the study said: "The simplicity of our approach makes it ideal as a clinical dental product for the natural treatment of large cavities, by providing both pulp protection and restoring dentine. In addition, using a drug that has already been tested in clinical trials for Alzheimer's disease provides a real opportunity to get this dental treatment quickly into clinics."
The drill has definitely been the most dreaded fear of the patients, only after the needle. Approach like the aforementioned one, surely provides a more patient centric solution to the daily dental needs of the world. Although while the research does make the future promising, we still have a long way to go before bidding this good old treatment option its final goodbye.