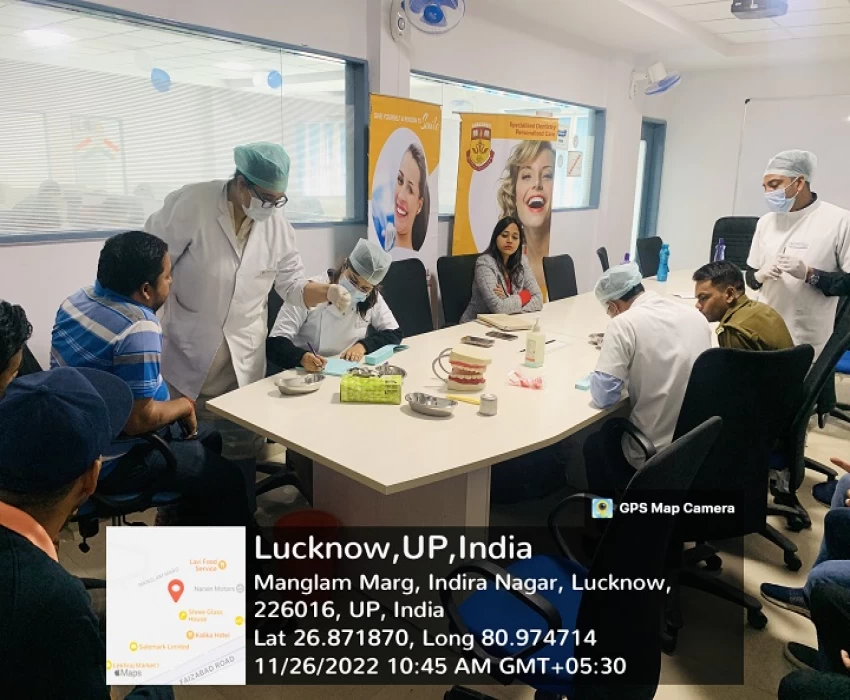 Saraswati Dental College, Lucknow with Department of Public Health Dentistry had organized an educational and Diagnostic camp in the Insurance Company with proper sterilization protocol. An awareness program on the harmful effects of tobacco and oral hygiene instruction was organized in Star Health Insurance Company on 26-11-22.
Dental screening & anti-tobacco campaign was preceded. 52 patients were screened in the camp. The camp was initiated with dental awareness talk, educating all staff members about common dental ailments, especially stressing on tooth decay, gum diseases and measure to prevent from them. On completion of dental health check-up each individual was given a Patient OPD Card, a report summary of the diagnosed problem and the recommended health treatment plan were explained. Four students and one faculty member participated in the programme.
The above awareness programme is one of the many free social events organized by Saraswati Dental College. The response by population was positive and the camp was deemed successful. The hospitality of the organizers was commendable. Camp was successfully organized under the guidance of Dr Pallavi Singh, Reader, Department of Public Health Dentistry.