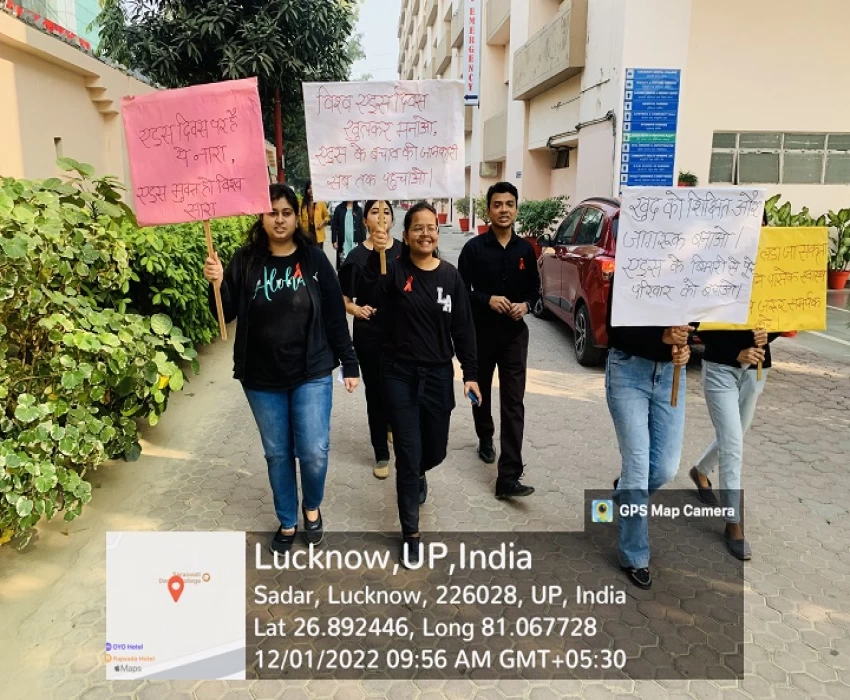 Saraswati Dental College, Lucknow in collaboration with Department of Public Health Dentistry, Unnat Bharat Abhiyan, Red Cross Society observed World AIDS Day on 1st December 2022 in village Madiaon.
The theme for World AIDS day was "Putting Ourselves to the Test: Achieving Equity to End HIV". The program schedule was:
· A rally by the students and faculty at the village.
· Nukkad Natak performed by students.
· An awareness and diagnostic camp.
46 patients were screened in the camp. 6 students and two faculty members participated in the programme. The above awareness programme is one of the many free social events organized by Saraswati Dental College. The response by population was positive and the camp was deemed successful. The hospitality of the organizers was commendable. Camp was successfully organized under the guidance of Dr Pallavi Singh, Associate Professor, Department of Public Health Dentistry.