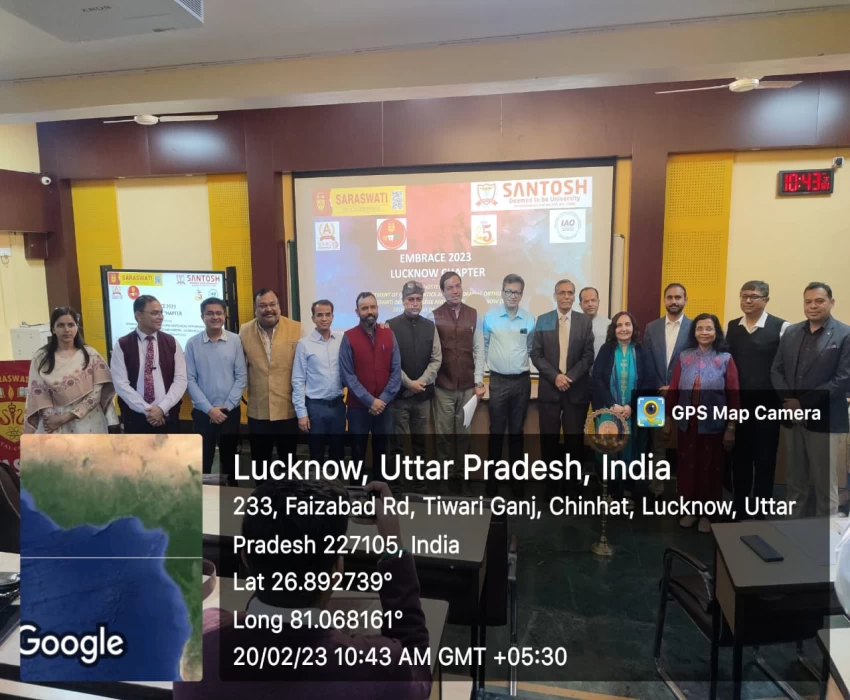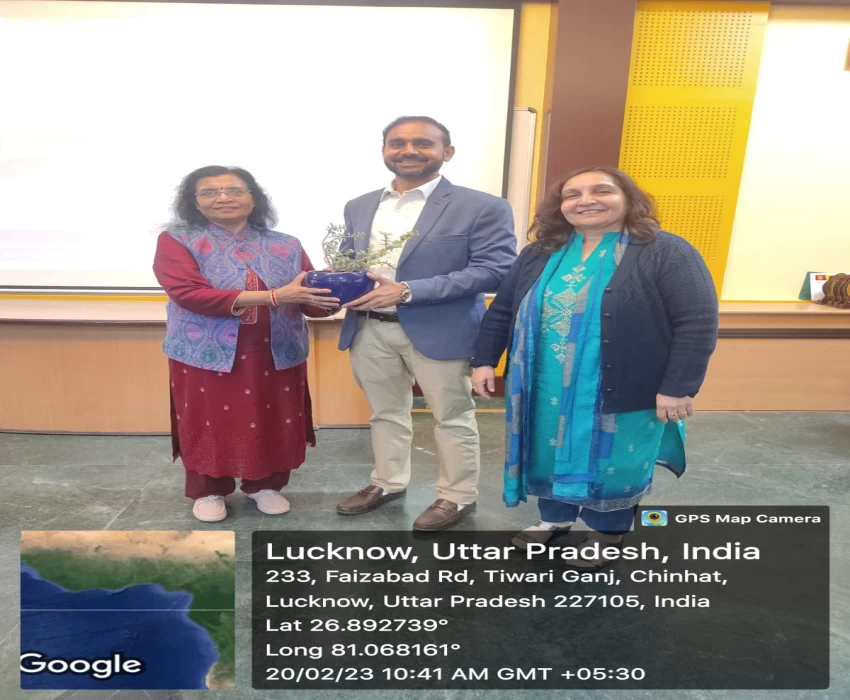 The Department of Orthodontics of Saraswati Dental College conducted a two day faculty and Student exchange program titled "Embrace 2023 -Lucknow chapter" on the 20th and the 21st of February, 2023, in accordance with the MOU between the Department of Orthodontics and Dentofacial Orthopedics of Saraswati Dental College with the Orthodontics' Department of Santosh Dental College, Ghaziabad.
The two day event was a confluence of academic minds where Santosh Dental College was represented by their faculty, Dr.Mayank Gupta and Post-graduate students, Dr.Shreyash Gupta, Dr. Shivangi Shukla and Dr. Palak Kulshretha.
Dr. Puneet Batra, member of Smile Train India Advisory Council graced the Inauguration event.
Day 1
An introductory lecture on Esthetics and Orthodontics was given by,Dr. Shreya V. Mishra followed by the inauguration ceremony where the lighting of the lamp ceremony was performed by the Principal Dr.KN Dubey, Professor and Head Orthodontics Dr. Ragni Tandon, Vice Principal Dr.Pradyumn Mishra, Dean UG Studies Dr.Saumya Navit and the Heads of the various Departments.
The sessions for the day commenced with a lecture on the Scope of Orthodontics and Future trends were discussed Dr. Ashish Chauhan. Clinical cases were presented by the Post graduates following which deliberations on the treatment mechanics and the alternative treatment plans were discussed by Prof. and Head Dr.Ragni Tandon and Prof. Dr.Kamlesh Singh.
In the afternoon session of the day, the Post graduates performed Wire bending and bite registration exercises under the Guidance of Prof Dr. Aftab Azam and Prof Dr. Pratik Chandra.
Day 2
The day commenced with a presentation from the guest faculty from Santosh Dental College, Dr. Mayank Gupta who taught the students about the Treatment modalities in Orthodontics .
This was followed by the lecture on Biomechanics by Dr. Pratik Chandra.
Dr.Mayank also visited the Post Graduate clinic where a chairside discussion on the ongoing cases of the post graduates was undertaken.
In the second session of the day, a lecture on Myofunctional appliances was delivered by Dr.Ragni Tandon. Dr.Kamlesh Singh also presented a lecture on the recent trends in Orthognthic Surgery which was an informative lecture for the students.
The students and faculty of both colleges benefited greatly from this opportunity .