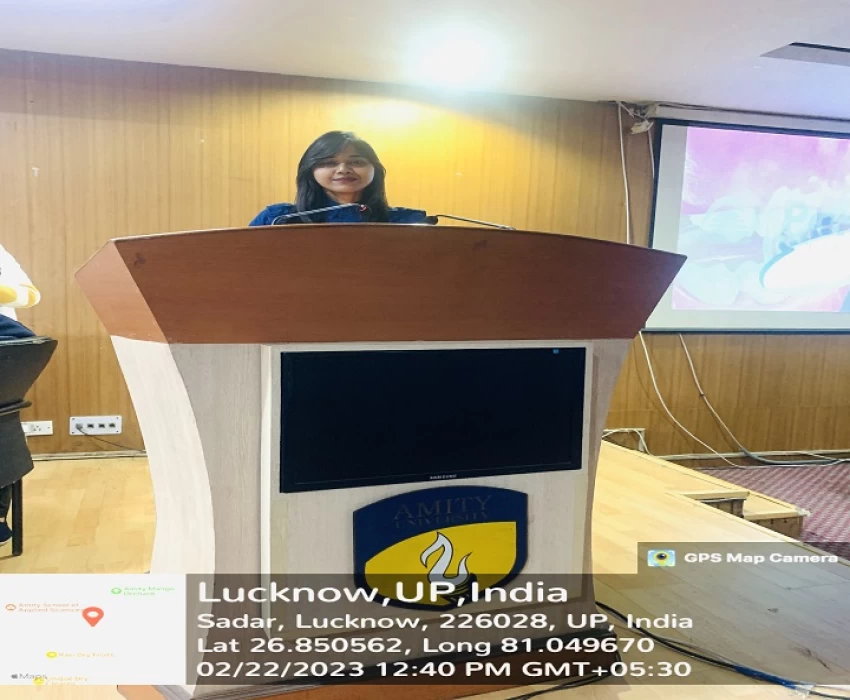 A free dental health check-up, educational and treatment camp was organized on 22-2-23 in Amity University, Lucknow between 9.00 am to 3:00 pm by Department of Public Health Dentistry, Saraswati Dental College & Hospital, Lucknow. There were 10 students and 2 faculty member for screening and treatment. A service of free dental screening, oral health education was provided. Oral health education which included oral hygiene instruction and brushing technique was given. Awareness programme was conducted regarding tobacco use and general overall heath improvement.
A total of 56 individual were screened for dental health followed by treatment of 6 patients. Out of 56 individuals, 5 individuals were having habit of tobacco consumption. Free brushing kit which consists of toothbrush, toothpaste, oral hygiene instruction pamphlet were provided at the end of the camp. On completion of dental health check-up each individual was given a Patient OPD Card, a report summary of the diagnosed problem and the recommended health treatment plan.
The above health check-up and awareness programme is one of the many free social events organized by Saraswati Dental College. The response by the population was positive and the camp was deemed successful. The hospitality of the organizers was commendable.